Dumaguete came from the word 'Dagit' which means being captured. And true to its name, I was captured by this magical place. I was never attracted to provinces, but Dumaguete City did something magical to me. It made me appreciate the simple life in rural cities. In my stay in Dumaguete, there was no single time that I got bored. I'm confident to say that if I were to choose a province, Dumaguete would be the first in mind. There are so many things to love about this City. But words alone would not suffice to describe it. So, let me tell you why I love this place so much through my photographs.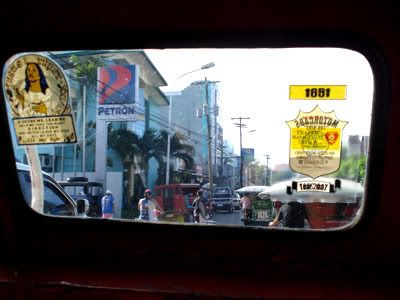 View of the City centre from the inside of a tricycle, which has been my mode of transportation for about 2 weeks now.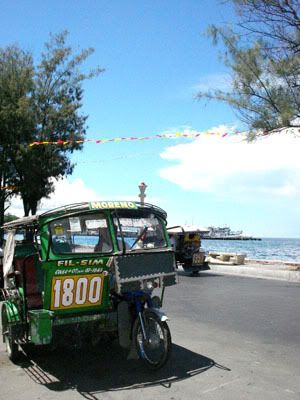 One of the hundreds and hundreds of tricycles in Dumaguete City.

Dumaguete's city centre is small as compared to other cities I've been to. You can go from one place to another within the city in minutes time. The same as other cities, it could also get chaotic. I've watched people walk from all directions and tricycles revved up their engine like they were in a race. It's ironic that despite the business, I found order. It was as if the city was designed to be this way. And I couldn't imagine the city to be any less. I felt as if everyone and everything around me constantly moved. And I'm the only one left static. I observed everything around me and slowly absorbing it.



A picturesque view of Rizal Boulevard.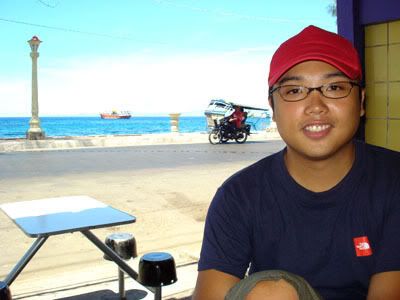 Me at Hoy Lugaw, a lugawan junction along Rizal Boulevard. At the back of this lugawan junction was the motel we stayed in for a week for only 200 pesos a night.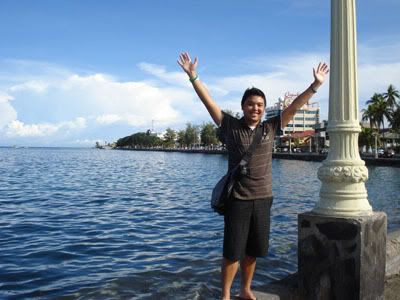 All smiles at the Rizal Boulevard!

The long stretch of Rizal Boulevard is another place I loved in Dumaguete.Walking along the boulevard was something I enjoyed the most. It was so relaxing. No pollution, no foul odor, no litter-perfect! With its arresting view, I found myself staring blankly at the horizon. The clear blue sky and calm water of the ocean captivated me in peace.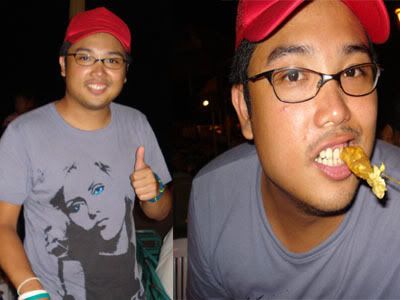 Taking a bite at the Tempurahan along Rizal Boulevard.

What I loved about the food in Dumaguete is that everything is so affordable. The fancy looking restaurants have unbelievably cheap prices. Aside from Sans Rival and their famous silvanas, I also liked the 'Tempurahan' strip along Rizal Boulevard, Dumaguete's version of street food kiosks. It's a popular hangout place for afternoon and midnight snacks, and best for snacks after drinking sessions. They serve fish tempura, squidballs, balut, penoy and softdrinks-no beer. The fish tempura was my favourite, as it's crispy and tasty. You can compare it to Australia's fish and chips. Yum-o! Plus, the fact that they have seats right behind their kiosks that faced the ocean gave a different feel to it. It was nice to just sit and relax and enjoy simple food.



The Balut vendors and I. These were the people whom I got to have a great conversation with while eating balut.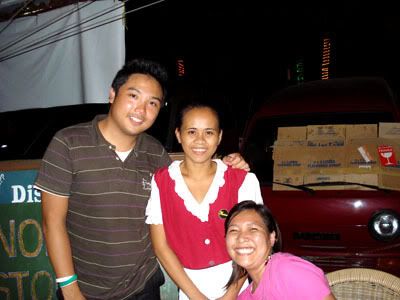 Tina and I with the super friendly waitress from Le Chalet. She even offered me for a balut treat.

Dumaguete is popularly known as the city of gentle people. And now I know why. The people I met were so friendly and warm. They opened up to me as if we've known each other for a while. They gave smiles that were genuine. Now I know what truly makes Dumaguete City special-the people.



Love is all we need.

A picture that said it all about the city. Indeed, love is all we need. And there's a whole lot of loving in Dumaguete City.

I'll surely go back to this city and definitely looking forward to that day.


Til then,

The Lost Sputnik.