So the journey begins, first pit stop is Dumaguete, populary known as 'The city of Gentle People'. Along with two of my friends, Camsi and Tim, we were scheduled to leave manila at 2:10pm, but as always, Cebu Pacific has yet again announced that our flight will be delayed for an hour or so. From my previous travels via Cebu Pacific, flights were always delayed so this time I didn't get disappointed much, it pays not to expect too much from 'go fares or the budget airfares'. I thought to myself, getting a good bargain for airfares were too good to be true. But can't complain now, can I? haha! But, it's all good better than paying heaps!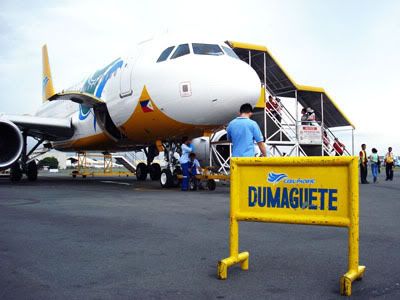 While at the domestic airport, I can't help but notice a great number of korean couples wearing matching clothes- as in complete attire from caps, tshirts, pants and yes, shoes! walang patawad! I didn't have the courage to ask any of them as to what's behind the concept but I swear next time I'll ask them upfront (of course not in a rude way). All I know is that when koreans get married, Philippines, specifically Boracay, would be on the top of their list as to places to go to for their honeymoon. And that it's been a tradition to wear matching clothes when you go on a honeymoon? (not sure, so feel free to correct me). Very interesting don't you think so? Now, I wonder what other nationalities think of us when they see us?

Here are some of the candid or should I say stolen shots I took of them (really apologetic for taking these but I just wanted to share..so peace guys).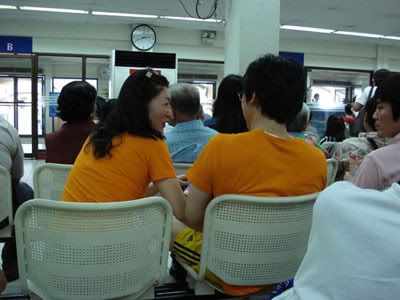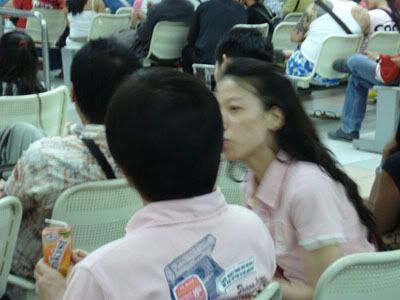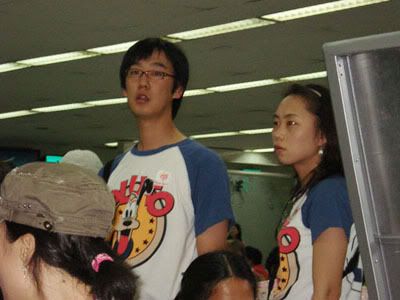 Then the flight to Dumaguete via Cebu Pacific was finally announced for boarding. The flight was a bit bumpy, there were too much turbulence, Camsi was getting a bit nauseous.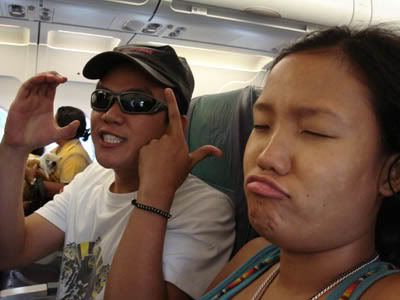 Tim and Camsi on the Plane

Oh and there were no free food-waaaah! We were starving to death! Again, there goes our budget airfare! Travel time took longer than expected, it should've been just an hour and ten minutes flight but due to bad weather we had to travel 'safely' according to the pilot.

We finally arrived Dumaguete. And the weather was just right, not too hot and humid. It was drizzling, so it made the weather a bit cooler. We were welcomed by tricycle drivers, who have over-priced us by the way. We paid 150 pesos, but we should've just paid 30 pesos each. Lesson learnt! Should not say yes straightaway! haha! But, hey the driver gave us some bullshit about some crazy ass rules on getting a tricycle at the airport-we believed it for a while, but at the back of our mind we knew it was a scam! haha!

It's too early to tell something about the place as we only just arrived but one thing that I really noticed was the tricycles or multicabs, they were over-sized, taller and bigger than the usual that I've seen in other provinces and in manila. It was awkwardly comfortable!! Parang may shock absorber! haha!

Here's Dumaguete's version of the tricycle.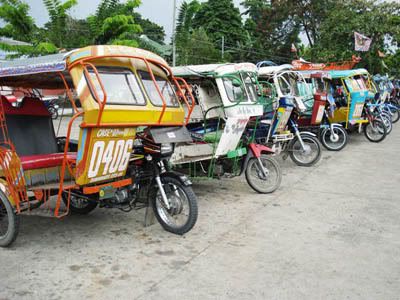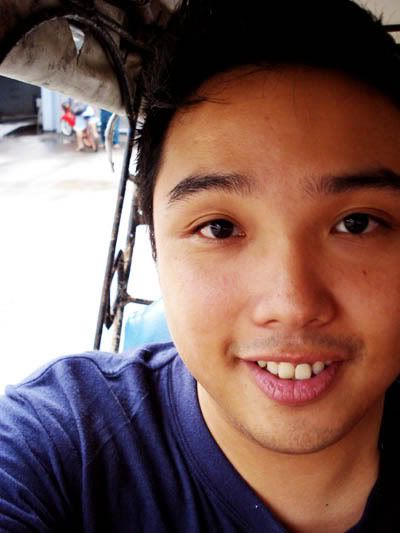 The awkward comfy look hahaha!

We then met up with our friend, Kat, who's been waiting for us at the Hotel Palwa. She got to Dumaguete first since she took the boat to Dumaguete from Bohol. Kat got us a very nice hotel and most importantly cheap. We're only paying 1,300 (divided by 4) with free breakfast for 4. Itinerary for tomorrow, we're going to APO Island for 3 days, so I might not be able to connect to the Internet as electricity there is so precious, the whole Island is being powered by a generator. So I'll probably be able to upload my first video on friday.

I'll keep you guys posted! Til then,

The Lost Sputnik.